In today's stressful times, we can all use a refreshing beverage.
Seriously, with the uncertainty around the the rising
ransomware
incidents in OT networks, we can all use some brightness in our lives.
My talented marketing team and I, put this cocktail book together for you.
We hope it will inspire your next cybersecurity themed drink.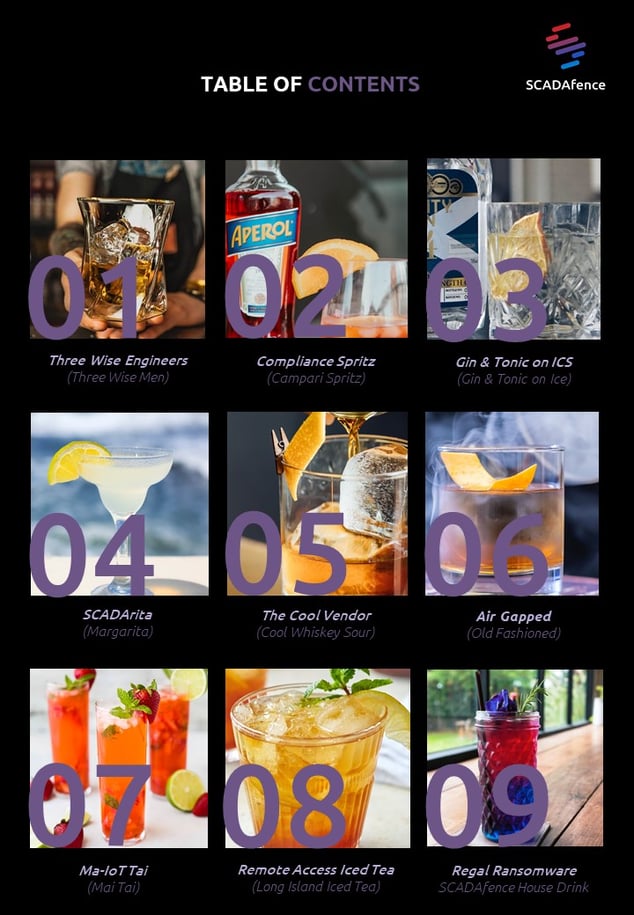 Here's a sneak peak of the first 3 cocktails in the book: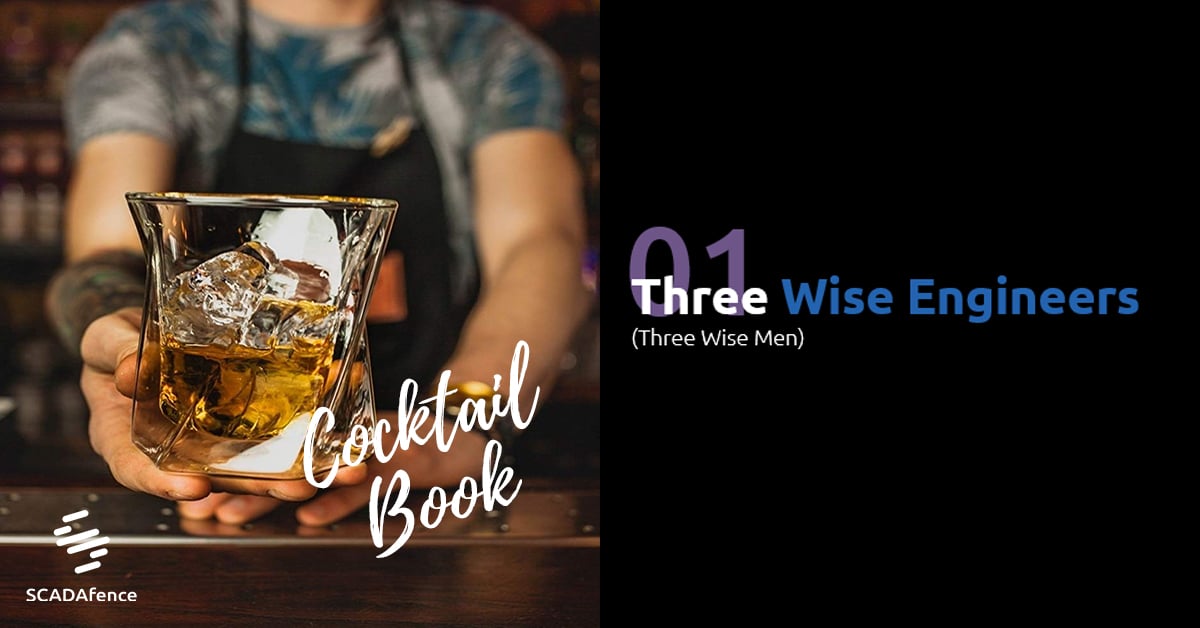 RECIPE
[Ingredients]
1/2 ounce scotch (Johnnie Walker Scotch Whisky)

1/2 ounce​ Tennessee Whiskey (Jack Daniel's Tennessee Whiskey)
1/2 ounce​ bourbon ​(Jim Beam Bourbon Whiskey
1.Pour the whiskeys into a cocktail shaker.
2.filled with ice.
3.Shake well.
4.Strain into a shot glass.
Serve and enjoy!
SECURITY TIP
The 3 Wise Engineers Represent the 3 Pillars of OT & IoT Security.
The 3 Pillars of achieving complete OT & IoT security are:
1 - OT Security
2 - Governance & Compliance
3 - Full IoT Device Coverage
When you have all 3 of these pillars working together, you can achieve full security in your industrial networks. To learn more, we explain it in the SCADAfence Company Overview.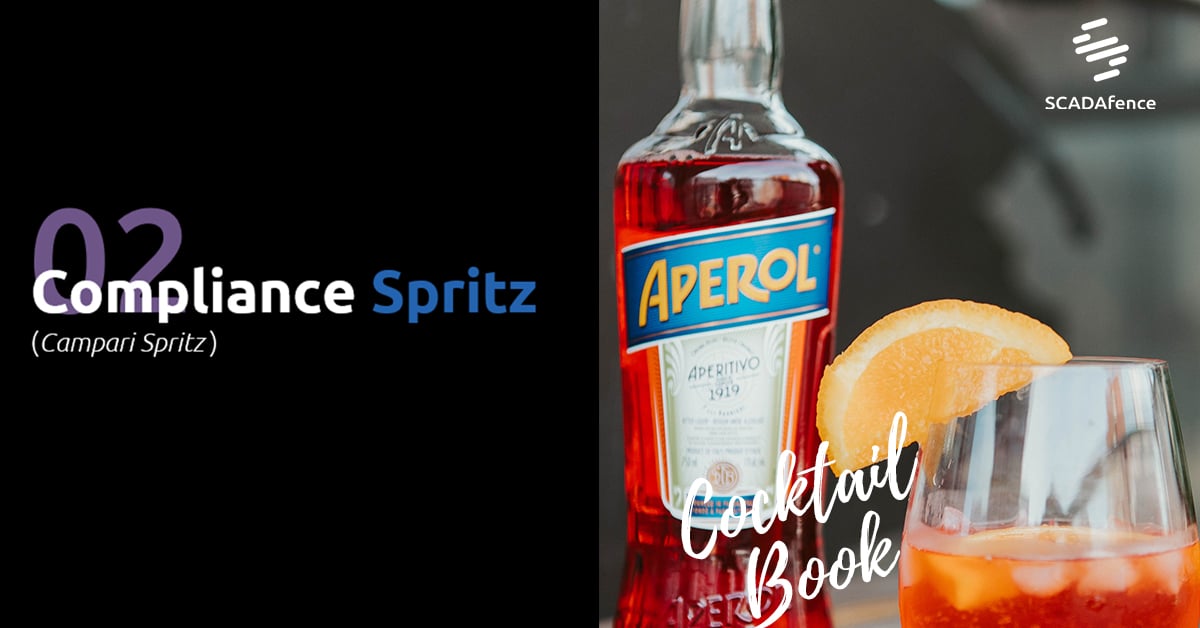 RECIPE
[Ingredients]
2 ounces Prosecco or other sparkling wine

1 ounce club soda

2 ounces Campari
Garnish: 1 large green olive, or 3 small olives on a pick
1.Fill rocks glass with ice.
2.Add sparkling wine, club soda, and Campari.
3.Stir gently.
Garnish with olives.
SECURITY TIP
Say goodbye to compliance surveys and hello to real-time data collected passively from the devices in your industrial network. This compliance tool helps you comply with regulations and standards such as NERC-CIP, IEC-62443, NIST, ISO-27001, and even with your own internal compliance standards.
It's also really easy to deploy. It's simply plug & play and you get the results on the same day. It also connects to any third-party application through Syslog or rest-API.
Check the SCADAfence Governance Demo Now!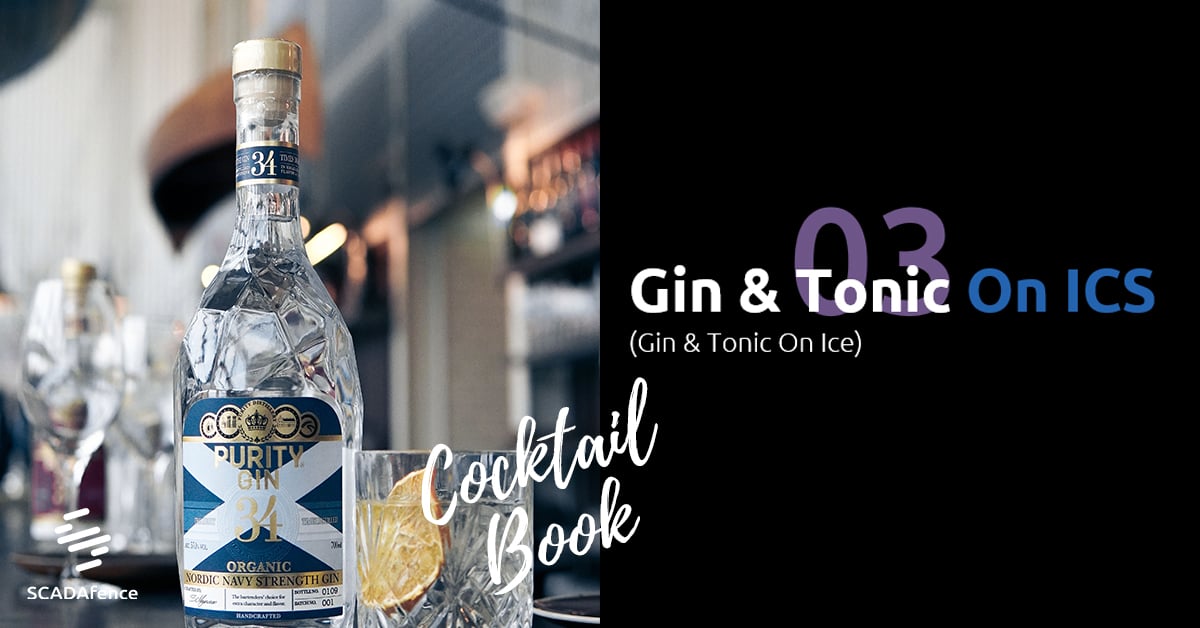 RECIPE
[Ingredients]
3 ounces (1/4 cup plus 2 tablespoons) gin

1/2 ounce (1 tablespoon) fresh lime juice

4 ounces (1/2 cup) tonic water

Ice
Garnish: Lime wedge or slice
1.Fill a high ball glass with ice.
2.Add gin and lime juice.
3.Then top with tonic water.
Garnish: With lime wedge or slice.
SECURITY TIP
On top of having the highest rated industrial control security (ICS) product reviews on Gartner Peer Insights, SCADAfence also secures
Europe's largest manufacturing site, one of the busiest ports in Latin America, a global pharmaceutical organization during COVID-19, a power plant in the US & many other critical organizations around the globe.
For the rest of the drinks, press the shiny red button below!
---
We hope you enjoyed this awesome cocktail book of our favorite cocktail recipes. We also hope that you learned some OT & IoT security best practices. When you make a drink from this book, don't forget to take a picture and share it with us on Twitter or LinkedIn, using the hashtag #SCADAbar.